Fellows successfully complete their postings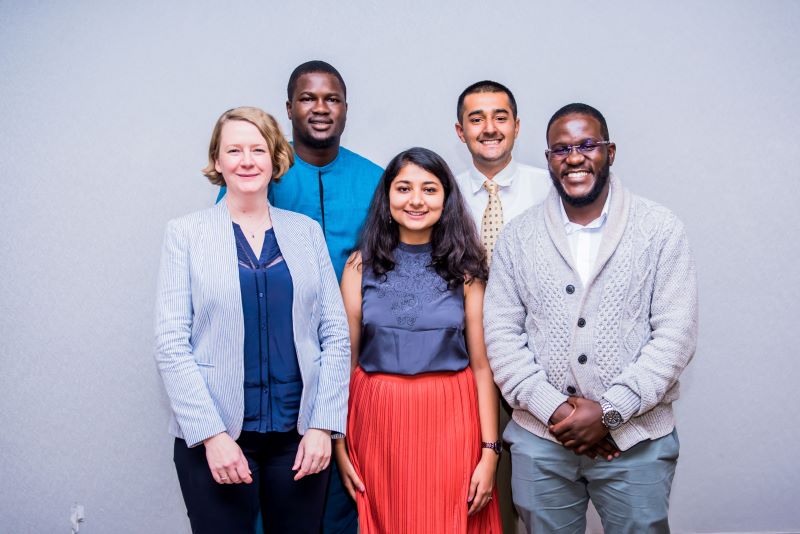 At the end of 2020, Fellows from cohort 4 left their host ministries after two years of impactful work. They are now continuing their journey providing legal and policy perspectives within the international development field.
The four Fellows started their fellowships in 2018, embarking on varied roles as civil servants in their host governments. Working alongside their local colleagues, they have contributed toward the wider aim of development built on the rule of law whilst also assisting their host governments' responses to the Covid-19 pandemic.
The cohort 4 Fellows are:
Ayokunnumi - posted at the Ministry of Trade, Industry and Cooperatives in Uganda
Nathaniah - posted at the Environment, Forest and Climate Change Commission in Ethiopia
Prajwal - posted at the Ministry of Finance, Planning and Economic Development in Uganda
John - posted at the Ministry of Health and Sanitation in Sierra Leone.
Kanan – posted at the Ministry of Education in Ghana remains in post until June 2021.
Joining the Ministry at a crucial time for environmental law in Ethiopia was a truly unique and enlightening experience. Not only did I feel that I could make relevant and impactful contributions to the work of the host ministry, but I also learned so much! The insights I gained into developing contextual responses, the importance of the law in translating policy into practice, and the challenges faced by governments when dealing with international cooperation have been invaluable.

Nathaniah Jacobs, Fellow 2018-2020, Environment Forest and Climate Change Commission, Ethiopia
OPF is grateful to the host ministries for our successful partnership during the past two years and looks forward to future collaboration.
Keen to learn more about the Fellows and their work in their host Ministries?