The Oxford Policy Fellowship (OPF) has received extensive support from many different people and institutions. It is this that has helped it become the successful programme it is today.
Over the last six years, we have received expert advice for our legal technical resources, had inspirational speakers at our Annual Meetings and have received financial support from a range of funder organisations. This combined with other support has helped us to expand and to strengthen the rule of law in our partner countries. Click on the links below to see how you can get involved with OPF and help us achieve impact.
Work in the OPF core team
Here we post opportunities to join the OPF core team. We are currently not recruiting.
View the sections below to learn about other ways to get involved.
Provide expert support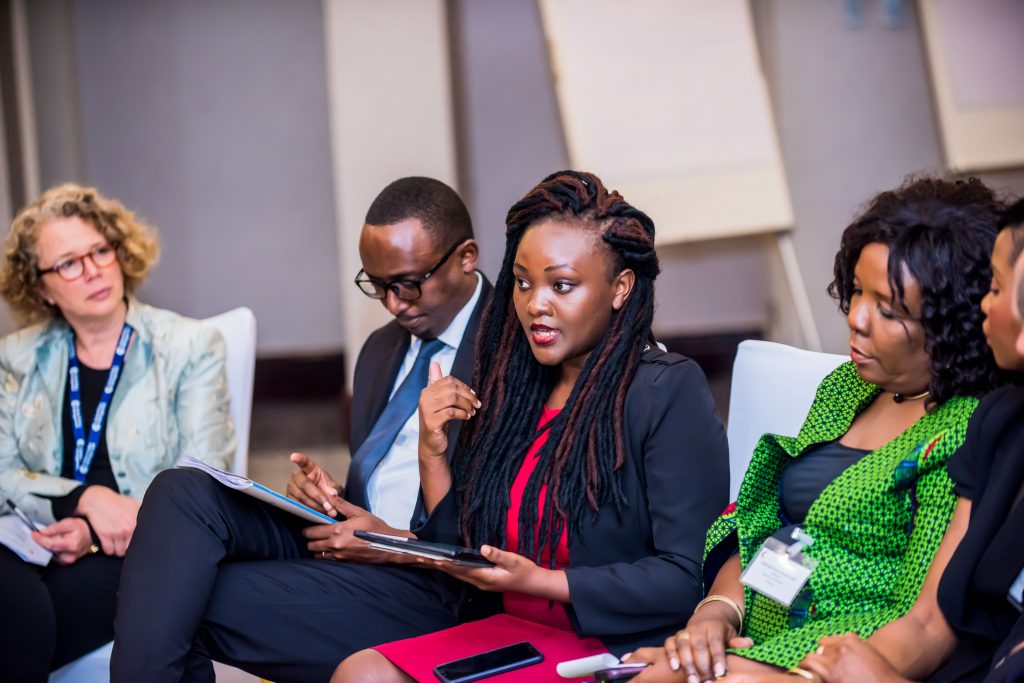 We are looking for supporters to engage with us to ensure that we can expand our programme responsibly, delivering a continued high level of quality to our Government Partners and Fellows. Working with other actors across the law and public policy nexus is key to having a sustainable impact.
With the programme expanding we are keen to get in touch with individuals and organisations to discuss how we can work together. Here are some examples of possible areas of engagement:
Mentoring of Fellows
Speakers at our Annual Meeting and our Fellowship Learning Forum
Experts for our technical backstopping function
Collaboration with other organisations in the field of law and development on new projects and initiatives.
For more information on how you can get involved contact us at info@policyfellowship.org
Collaborate on research
Our strategy for the coming years will include a research programme. In early 2020, the programme was reviewed by a team of independent consultants. They encouraged the programme to explore the embedded model of delivering technical assistance to LMIC governments, as well as the need for governments to review and reform their policy and legislative frameworks to support SDG implementation.
We will be partnering with other researchers to undertake these two research streams.
Funding opportunities
The OPF model has proven to be effective, with significant contributions to partner countries laws, policies and legal capacities. The model provides considerable Value for Money. The cost of running the programme equates to ~£75,000 per Fellow per year. This is equivalent to the cost of a commercial lawyer with the same experience for a period of four weeks.
This could not have been achieved without substantial support from our funders. Through the years we have been supported by a range of funders including, Oxford Policy Management, UK's Foreign, Commonwealth and Development Office (formerly the Department for International Development), the Rockefeller Foundation, New Venture Fund and private individuals.
As economies become more complex in low- and middle-income countries, public sector lawyers are increasingly needed to support these sophisticated processes. The Oxford Policy Fellowship is an initiative that responds to government requests to address this need. It does so in a cost efficient and effective way by offering tailored legal capacity development to governments.

Elizabeth Adu, former Deputy General Counsel at the World Bank Group.
For more information contact us at info@policyfellowship.org